2023 Annual Plenary Meeting of the Voluntary Principles Initiative
June 20, 2023 •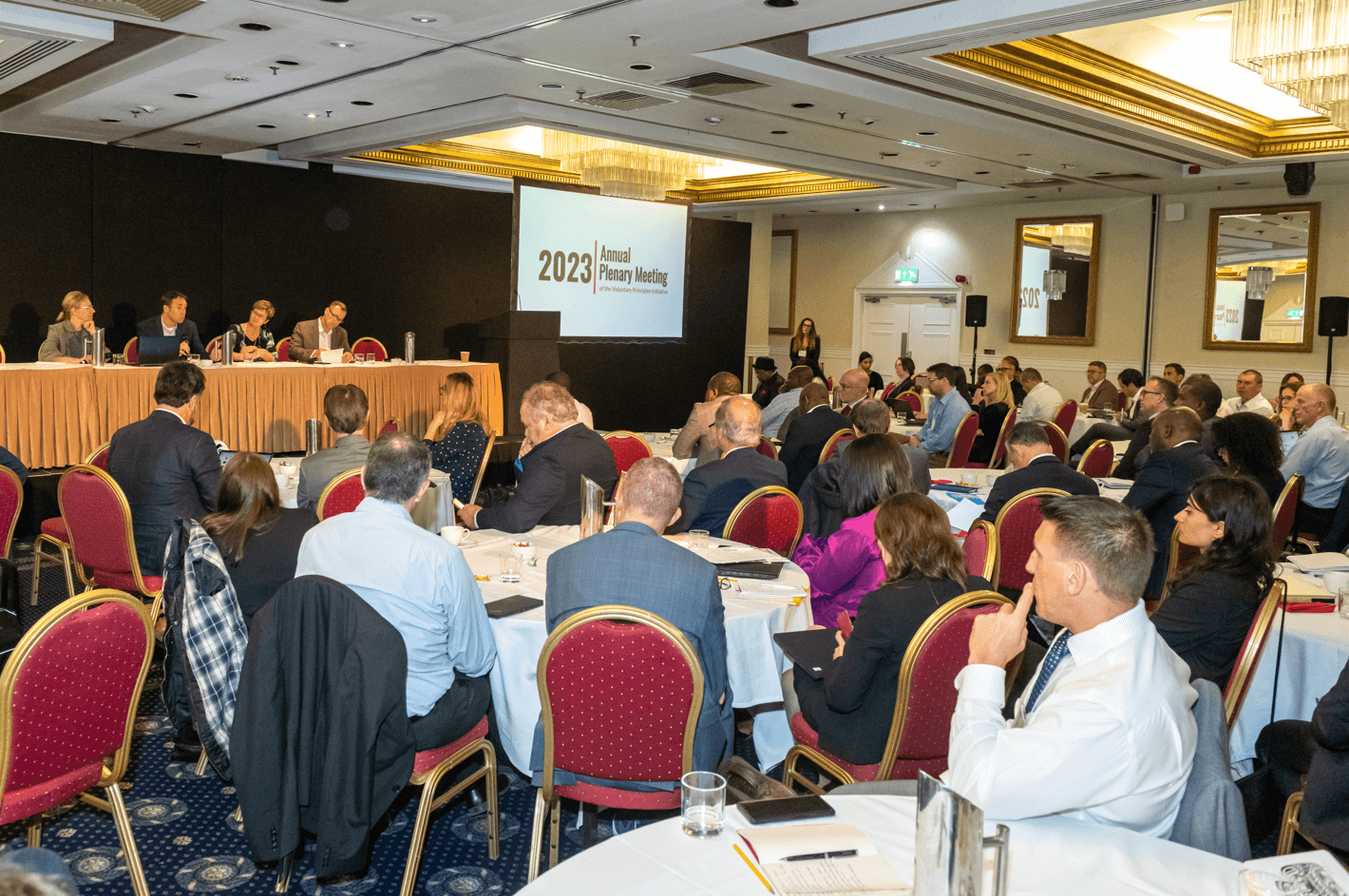 The 2023 edition of the Annual Plenary Meeting of the Voluntary Principles Initiative (VPI) took place from May 23 to 26, 2023, in London, United Kingdom. The event provided a good platform for VPI Members, Observers, applicants, and invited guests to connect and build meaningful conversations around security-related human rights issues. Members of the VPI were represented at the Plenary by more than twenty corporations, seven governments, fourteen NGOs, and nine Observer institutions from around the world. Close to 150 people registered for one of more days of the event, making it the largest plenary held by the VPI.
Attendees had the opportunity to take part in training workshops on new tools and guidelines, fruitful multilateral meetings, and panel sessions on a variety of topics such as protecting the rights of Human Rights Defenders, engaging armed forces in VPSHR implementation, strengthening the performance of private security, and many more.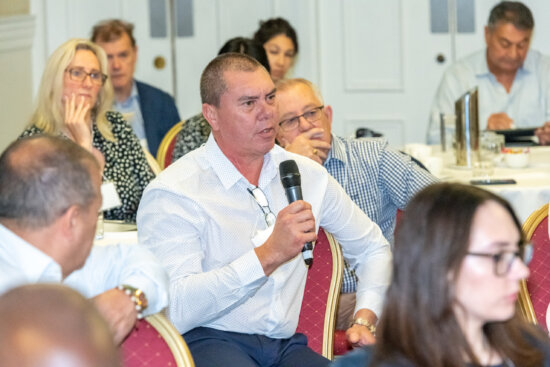 ---
New Government Chair of the VPI
At the Plenary, the Government of the United States formally succeeded the Government of Canada as the VPI Chair for the 2023-2024 term. The VPI would like to take this opportunity to thank the Government of Canada for their leadership for the past two terms and warmly welcome the Government of the United States as the new Chair.
VPI Welcomes New Members
We are pleased to announce that the gemstones mining company, Gemfields, was accepted as a Full Member of the Corporate Pillar at the Plenary.
The VPI also welcomed the following new Engaged Members and Permanent Observers at the Plenary:  
New Engaged Corporate Members
New Engaged NGO Members
• Foundation for the Conservation of the Earth (FOCONE)  
• Prisoners' Rehabilitation and Welfare Action (PRAWA)  
• Centro Para Democracia e Desenvolvimento (CDD) 
New Engaged Government Member
• Government of the Democratic Republic of the Congo (DRC) 
Permanent Observers
• International Code of Conduct Association (ICoCA) 
• Institute for Human Rights and Business (IHRB) 
Engaged Members are initially admitted to the VPI but have not been approved yet as Full Members and cannot exercise voting rights within the Initiative. Engaged Members need to fulfill certain requirements, which includes demonstrating their efforts to implement or support the implementation of the VPSHR, before being approved as Full Members. For information on the Membership admission process and entry criteria, please refer to the link here.  
About the Voluntary Principles 
The Voluntary Principles on Security and Human Rights are an internationally recognized set of principles that guide companies on how to conduct their security operations while ensuring respect for human rights. To promote implementation of the Principles, the Voluntary Principles Initiative (VPI) was created. The Initiative is comprised of over 60 Members and Observers, including companies, governments, and non-governmental organizations, that share best practices and mutually support the implementation of the Principles.