VPI Launches Conflict Analysis Tool for Companies
May 31, 2022 •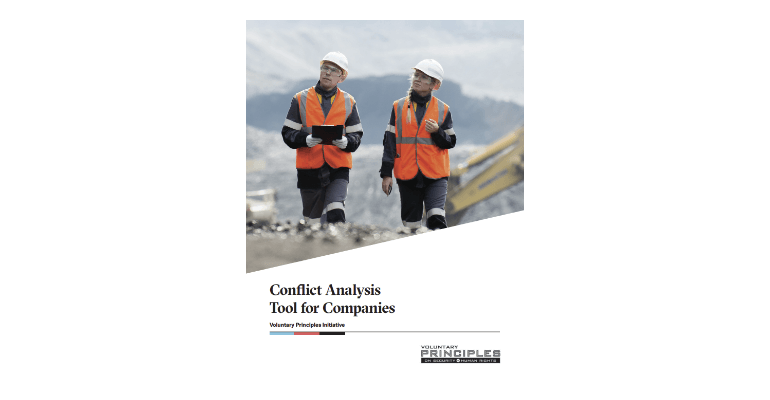 A new tool is available to support practitioners working in fragile and conflict-affected contexts. The Conflict Analysis Tool for Companies is a resource that helps company staff to understand the dynamics of conflict in their area of operation, determine the company's impacts on those dynamics, and generate options to mitigate negative impacts that might drive human rights and conflict risks to the company and its stakeholders.
The tool was developed by a Conflict Working Group comprised of VPI Members and Observers from all of the sectors that are represented in the Initiative. Collectively, the authors of and contributors to this tool have an unusual breadth and depth of experience with conflict analysis, conflict sensitivity, peacebuilding, and business operations in situations of conflict. The tool reflects that practical, cross-sectoral expertise.
The new Conflict Analysis Tool for Companies is available on the Resources page of the VPI website.
About the Voluntary Principles
The Voluntary Principles on Security and Human Rights are an internationally recognized set of principles that guide companies on how to conduct their security operations while ensuring respect for human rights.
To promote implementation of the Principles, the Voluntary Principles Initiative (VPI) was created. The Initiative is comprised of over 55 members including companies, governments, and non-governmental organizations that share best practices and mutually support the implementation of the Principles.
Contact the VPI Secretariat at info@voluntaryprinciples.org.