Voluntary Principles Initiative releases its 2019-2022 Strategy
November 14, 2019 •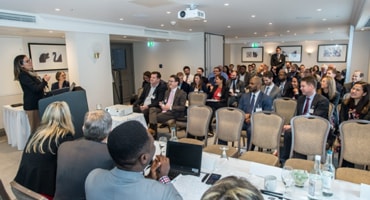 The new document focus on four result areas.
Since the Voluntary Principles Initiative was established in 2000, members of the VPI have deepened their understanding of security-related human rights risks in various operating environments and significantly improved their policies and practices. At the same time, the VPI membership recognizes that complex environments, ongoing serious risks and growing stakeholder expectations require continuous knowledge-building and application of best practices.
The focus in 2019-2022 will be on creating value for members, increasing membership, maximising impact through joint and cross-pillar action, building on-the-ground capacity, increasing accountability amongst the membership, and continuing to support the effective implementation of the Voluntary Principles so that members may operate within a framework that promotes respect for human rights, fundamental freedoms, and the principle of non-discrimination. The membership underlines its support for equal rights for all, including women and men, as well as the importance of taking into account the vulnerabilities of other groups.
The 2019-2022 Strategy seeks to advance the Initiative's work in four strategic directions:
1. Solidifying the Voluntary Principles Initiative as the premier global guidance and multi-stakeholder forum in the area of security and human rights, allowing members to convene, share best practices, and promote respect for human rights;
2. Advancing country-level implementation of the Voluntary Principles, including by reinforcing mechanisms for in-country stakeholder coordination and joint engagement with host governments by VPI members;
3. Further enhancing the Initiative's relevance and influence by expanding its membership; and
4. Continuing to strengthen the Initiative's governance and accountability systems.
Read the full text of the Voluntary Principles Initiative 2019-2022 Strategy here.