Visit our New Resource Library
February 1, 2022 •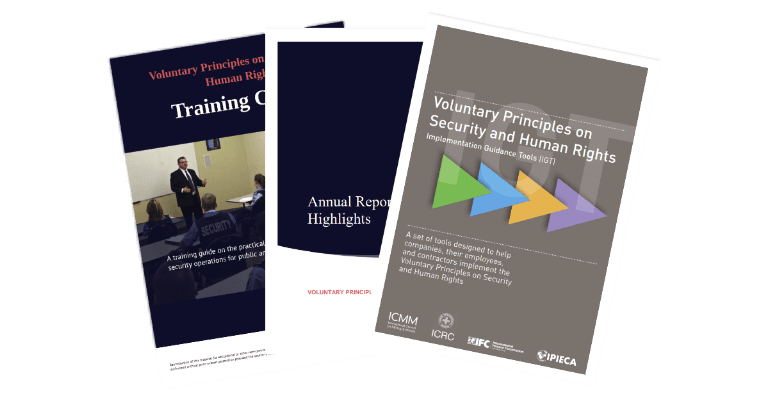 The Voluntary Principles Initiative website now offers a variety of resources in just one searchable space. The new Resource Library identifies key resources to support implementation of the Voluntary Principles on Security and Human Rights (VPSHR), providing visitors with tools and knowledge in 9 thematic areas: access to remedies; case studies; conflict; gender and vulnerable groups; key resources; public and private security; risk assessment; training materials; and working groups. 
The new search function makes it easier for users to locate keywords within the resources in one or multiple thematic areas. Additional filters allow visitors to select resources by language and type of publication, such as articles and insight pieces, reports and studies, toolkits and guidance, webinars and presentations, and more. New resources will continue to be added to the library as they become available.
This Resource Library is the result of extensive work to curate available resources and provide users with a platform to easily access information pertinent to security and human rights and implementation of the VPSHR in a variety of contexts.
Finding documents made easy
If you are looking for other information on the website, including VPI public documents, you can now use the magnifying glass icon available on the top right corner of the website. Results will be separated by type, such as news posts, Initiative documents, and resources, making it easier for visitors to locate what they need quickly.