Members and Observers attend the 2021 Annual Plenary of the VPI
March 24, 2021 •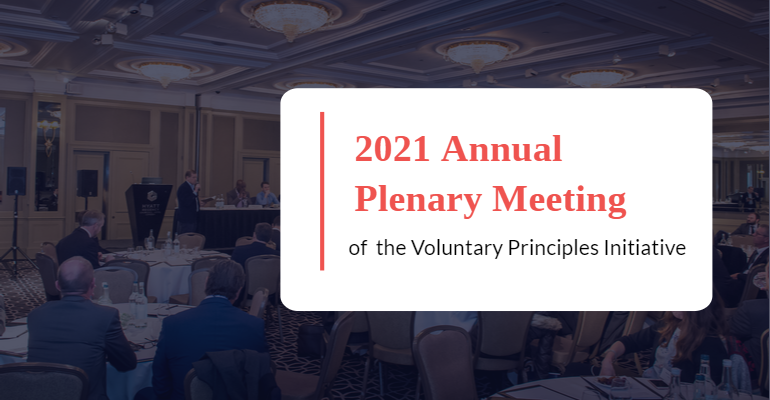 On March 16 and 17, Members and Observers of the Voluntary Principles Initiative (VPI) gathered for its Annual Plenary Meeting. Due to the continued constraints imposed by the pandemic, the event this year was once again held virtually.
The event included a review of the Initiative's accomplishments in 2020, updates on thematic workstreams, presentations by some of the In-Country Implementation Working Groups, a discussion around the VPI's strategy and workplan for 2021, and a presentation about AGM-related documents and decision-points.
The opening remarks were presented by the Government of Australia, who served as Chair of the Initiative for 2020-2021. You can view below the speech by Mr. Jonathan Kenna, Assistant Secretary, Investment Branch, Department of Foreign Affairs and Trade.
The Government of Canada is the new incoming Chair for 2021-2022. The new Chair, represented by Mrs. Cheryl Urban, Director General, Economic Development, Global Affairs Canada, addressed attendees during the closing of the event. You can view her speech below.
The VPI Secretariat would like to take this opportunity to thank the Government of Australia for their leadership in 2020 as the Chair of the VPI and welcome the Government of Canada as the new incoming Chair.