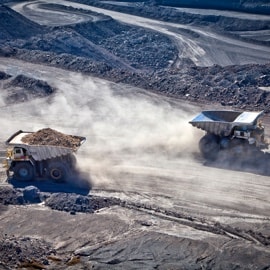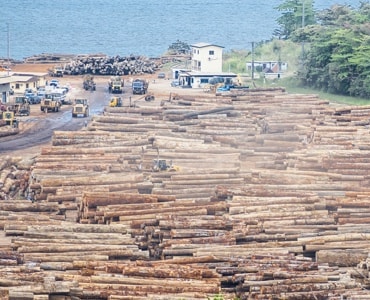 Ensuring positive impact on the ground
Implementation of the Principles allows companies to better anticipate situations in which human rights abuses are most likely to occur and develop effective on-the-ground strategies to mitigate them. Through participation in the Initiative, companies are able to better align their corporate policies and procedures with internationally recognized human rights principles regarding security of their operations. They can also share best practices and lessons learned with other companies, governments, and NGOs, and collaborate on difficult issues.
Operational guidance, risk reduction and reputational enhancement
The Voluntary Principles provide a framework for companies to conduct an assessment of human rights risks associated with security and guides them on how to engage appropriately with public and private security providers. It also helps companies develop systems for reporting and investigating allegations of human rights abuses.
Provides more stability
Reduces the potential for reputational concerns and addresses human rights risks to communities contributing to greater stability of operating environments.
Enhances corporate reputation
Implementation can potentially reduce exposure to litigation, enhancing the company's reputation, making it an employer of choice and promoting company culture and values.
Maintains corporate social license
The Voluntary Principles can help minimise security related impacts on local communities, helping to maintain the corporate social license to operate.
Companies are responsible for implementation at the project level
The application of the Voluntary Principles by companies supports improved practices at the project level. Companies can best respect human rights by integrating human rights policies and practices into its company management systems, while maintaining the safety and security of their operations. For example, many companies have strong vetting protocols, and others have integrated the Voluntary Principles into their contracts with private security providers. Additionally, companies have made significant investments in developing human rights training programs for public and private security forces, including company employees and contractors. Companies can also draw on the experience of other participants to improve their risk assessments and better identify and manage security related human rights risks.
Roles and responsibilities of companies
Companies are responsible for implementing the Voluntary Principles by incorporating it into their business practices, developing implementation documents and tools for the on-the-ground operations and developing processes to assess the results. Other roles include:
Sharing information about their efforts to implement or assist in the implementation of the Voluntary Principles with other participants and the public.
Identifying opportunities for implementation of the Voluntary Principles at the national level.
Building public awareness of the Voluntary Principles and recruiting new participants.
Reporting annually on activities that support Voluntary Principles implementation.
Formally participating in the governance of the Voluntary Principles Initiative.
Corporate Members of the Voluntary Principles Initiative and Useful Resources
Agnico Eagle
Alphamin Bisie Mining SA
Anglo American
AngloGold Ashanti
Barrick Gold Corporation
BHP Billiton
BP
Chevron
ConocoPhillips
Dinant
Eni
Equinor
ExxonMobil
Freeport-McMoRan Inc.
Frontera Energy
Galp Energia
Gemfields
Glencore
MMG
Newmont
PanAust
Repsol
Rio Tinto
Shell
Sherritt International
TotalEnergies SE
Tullow Oil
Vale
Woodside Energy